Real Estate / Title Services / Zoning
Mazullo & Murphy, P.C. understands the potential for complexity in all real estate transactions, whether in a large or small scale setting. Our real estate department possesses extensive experience in facilitating the purchase, sale, lease, and development of both residential and commercial property.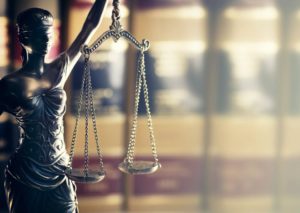 The services we offer include the negotiation of sales and lease agreements, review of financing documents, preparation of deeds and other closing documentation, settling real estate disputes, foreclosure defense, property assessment appeals, real estate development, zoning approvals, and the clearing of all title issues. All of our attorneys are equipped to handle real estate matters in both Pennsylvania and New Jersey in an efficient and professional manner.
Mazullo & Murphy, P.C. recognizes that buying a home or an investment property is one of most important decisions in a client's life. Our attorneys will be there to represent your interests every step of the way. We are committed to working with realtors, mortgage lenders, and opposing counsel to close your deal quickly and successfully.
Our firm is pleased to offer title insurance and title services through our affiliate, Noble Abstract Company. We are able to complete title examinations, issue title policies, and conduct settlements for the benefit of our clients.
Our experienced attorneys are proficient in assisting clients with complex zoning and land use issues. Mazullo & Murphy, P.C. can lend expert advice into matters involving subdivisions, variances, restrictive covenants, and easements. We know what to expect at a zoning hearing and use our extensive knowledge in this area to get the desired result for our clients.
Whether you are a first time home buyer or a seasoned real estate investor, Mazullo & Murphy, P.C. can assist in making your real estate goal a reality. Allow our "client first" approach and decades of experience to work for you in confidently completing your next real estate transaction.