Estate Administration
Mazullo & Murphy, P.C. takes great pride in providing estate administration and probate counseling in an orderly and timely manner while always remaining sensitive to our client's specific needs. Our attorneys will provide guidance through this often stressful and costly process with sound legal advice and fair practice.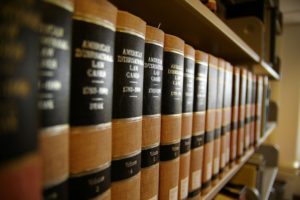 Our attorneys assist clients with a wide variety of estate administration and trust administration tasks, ranging from simple estates to complex probate matters and litigation. Many of our clients and their families have placed their trust in Mazullo & Murphy, P.C. from the initial estate planning process through eventual estate administration. We are very honored and appreciative to have the opportunity to provide this service and to be a guide through the sometimes multifaceted estate administration process.
Very often, some of the tasks related to estate administration can be handled by the client directly if the client so desires. When appropriate, we encourage (not discourage) our clients to perform tasks that they are comfortable handling. As with any matter handled by the firm, the client sets the scope of representation in a manner in which the client is most comfortable. Mazullo & Murphy, P.C. will help our clients determine the specific tasks that require our expertise in order for estate administration to be completed in the most efficient and cost effective manner. Our firm works with executors, administrators, personal representatives, trustees, beneficiaries and other designees in accord with the client's specific needs and directions. Some clients are willing and able to handle some tasks on their own while other clients simply want to hand off each and every estate administration tasks to their counsel. This determination is always made at the client's sole direction. We are always sensitive to our client's wishes in a manner which permits the most efficient and cost effective administration of the estate.
All estate administration matters are managed by our attorneys and legal staff with acute attention to detail and in a manner which meets the requirements and relevant deadlines of the county Register of Wills. The collection, management, and distribution of assets are skillfully and sensitively handled by our team. Our attorneys will make every effort to avoid what can often be a time consuming and extremely stressful situation for families and other beneficiaries.
Closing estates (paying all debts, expenses and taxes, and distributing assets) and terminating trusts in the most organized, timely, and cost effective manner is always the primary goal for the estate administration team at Mazullo & Murphy, P.C.